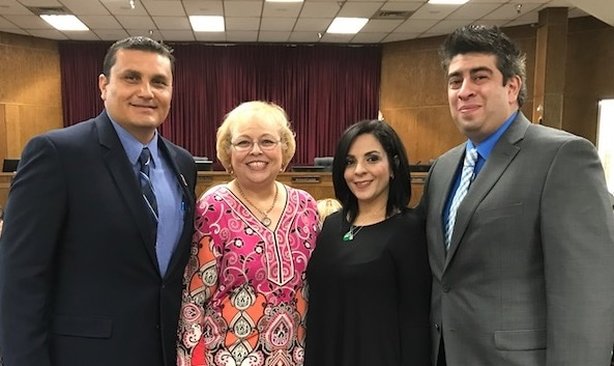 Wednesday Night, May 17, 2017 the Ysleta Independent School District welcomed three new board members. The new board members are Kathyrn Hairston - District 7 –Del Valle Area,
Richard Couder, District 3 – Parkland Area and Carlos Bustillos – District 1 – Riverside Area.
Each one of the new Board of Trustees took their oath and pledged to do their very best.
District 5-Hanks Area is a runoff between our endorsed candidate, Cruz Ochoa and Paul Pearson.