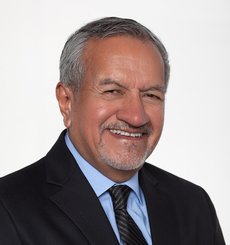 Saturday, June 10, 2017, the Hanks area voters voiced their choice at the polls and elected our endorsed candidate Cruz Ochoa for YISD Board of Trustee, District 5. Mr. Ochoa beat the YISD incumbent, Paul Pearson by a 20% difference. Cruz Ochoa received 60% of the vote while Paul Pearson received 40% of the vote. Wow!

This race was a great success because of the Ysleta Teachers Association's dedicated members. Our members gave their time to walk on several Saturday mornings in-order to talk to the voters of the Hanks area. Overall, our YTA members touched and contacted over 4000 voters at their homes.

On election day, June 10th, our members once again came out to support our candidate from 7 am to 7 pm. For 12 hours at three-hour shifts, our members were determined to overcome the hot weather and stood at the polls and cheered on our candidate. While incumbent supporters packed their things up at 1:00 pm, our members stayed until the official closing of the polls. YTA members were the only supporters in this race: no one else in site.

Many voters spoke to our members and stated that they were very impressed that our members were still out there in the 100-degree weather supporting their candidate. Many changed their vote because they stated that if teachers were determined to stand out in the 100-degree weather for their candidate then Ochoa must be worth their vote.

I'm happy to say that when educators decide to commit to help and volunteer to work on any campaign, the other side must know they have a fight on their hands. YTA is proud of all the members who helped out. It's amazing how much we can get done when we have a common goal.

With the help of the Ysleta Teachers Association members, Mr. Ochoa will now be able to give the Hanks area his undivided attention, something they haven't had for the past 4 years.

​