The strongest voice for Ysleta ISD employees today. YTA will unite, organize and empower public education advocates to shape public education in Ysleta ISD thus providing a quality
public school for every child.
---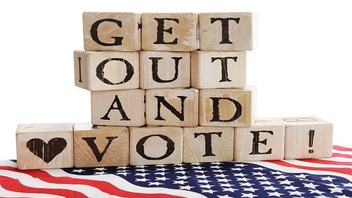 The Ysleta Teachers Association proudly announces its support for two candidates running for positions on the YISD School Board of Trustees. Candidates endorsed by the Ysleta Teachers Association are Carlos J. Bustillos, YISD District 1 – Riverside Area and Cruz Ochoa, YISD District 5 – Hanks Area
YTA's Executive Board met and determined the viable candidates and sent out questionnaires to those candidates. We then met and conducted in-depth interviews with the candidates individually on issues facing the district or that are important to our membership. In the end, Cruz Ochoa from District 5 and Carlos Bustillos for District 1 stood out amongst the rest of their opponents. They had a good understanding and a grasp of the issues facing the Ysleta ISD. Both had the educational background that will enable them to meet the rigors of reading and interpreting all the important information found in the district board packets. Bond implementation was another big concern for our committee and Cruz Ochoa's Master's degree in Electrical Engineering and Carlos Bustillos' degree in Business Administration and construction experience made it a clear choice.These candidates embody the progressive values that are needed in education today and will continue traditions of each of their perspective areas. For more information on each candidate please click on our endorsed link above to read their individual biographies.




---

Right now, YISD collects our dues, but that may not be possible after the next legislative session.
Anti-union legislators in Austin are threatening to stop payroll deduction of dues. We won this battle last session but will face a tough fight in 2017.
States that didn't prepare had serious financial hardships when payroll deduction was abolished.
YTA is taking no chances. Members can directly pay dues with a bank draft system instead of through payroll deduction.

Click on the link and complete the required fields to have your dues covered through the automated bank draft system.
https://edues.nea.org/eDues/righthere.jsp
*If you do not have your TSTA membership card number, call the YTA office- 778-8222.


---
---
---