YTA President, Arlinda Valencia, asks YISD Board of Trustees to commit to an increase in wages for part-time and full time hourly employees.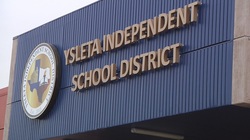 Thursday, December 4, 2014 - 5:48pm
EL PASO (KTSM) — "There are rumors out there that there is a [hiring] freeze throughout the whole district," said Arlinda Valencia, president of the Ysleta Teachers Association.
According to Superintendent Xavier De La Torre, however, there have been no such discussions.
Valencia said the rumors might be a result of the district taking measures to accommodate declining enrollment.
"Right now, there are classes that have 10 students and another class that has maybe 10 students. and if one of those teacher leaves, they have to decide, are they going to hire another teacher for the 10 students?" Valencia said.
The decision of the district may be to combine the two classes.
"They wont replace that teacher. A lot of teacher may be looking at that in their schools and saying 'oh, there is a hiring freeze," she said.
De La Torre said, consolidations aren't out of the question.
In July, two reports, a
faciitlies assessment
and the
demographics report
gave an overview of the conditions of some of the facilities as well as the outlook on enrollement.
Next month, De La Torre will conduct public meetings with each of the seven different learning communities, to talk about plans moving forward.
"We do have an interest in significantly improving our communities, and that's going to require conversations around where it makes sense to make an investment, what that investment might look like and what that impact might look like to the taxpayers," De La Torre said.
He and other administrators will then present recommendations to the school board in February, and he said those recommendations could include a variety of things, such as facility improvements and consolidations.
"It will certainly include conversations about whether or not it makes sense to consolidate some schools.
We're looking at the current utilization rate at those schools and the capacity," he said.
Valencia said, if there is consolidation or school closures in the future, she is for a hiring freeze.
"I would rather have the district have a freeze and not hire anymore until they know what they are going to do , because I would rather them have a freeze than hand out pink slips," Valencia said.
De La Torre said any plans would take staffing into consideration, and there would be "no adverse impact" to the staff.
---
EL PASO, Texas – The Ysleta school board decided not to pass a resolution that would increase the living wage for certain district employees.

The Ysleta Teacher's Association has been pushing for the resolution for the last several weeks. They want all educational service professionals or ESPs, to make $10 an hour. ESP positions include bus drivers and cafeteria workers.

While the board vote was initially tied 3-3 to give a wage increase to those support employees, board member Paul Pearson then verbally created an item on the agenda that would give an equal raise to all employees next year.

That resolution passed 5-1 and that did not go well with some support employees.

Leonor Terrazas has worked in Ysleta for 29 years. She is currently an instructional worker and asked for a raise on behalf of herself and her co-workers.

"We're all struggling, because the cost of living has continued to rise, our health care has continued to rise, our health care really took some booms over the last few years, and yet our salary doesn't increase," said Terrazas.

Ysleta Teacher's Association President Arlinda Valencia has pushed for their cause. "They haven't had a decent raise in years, definitely over five years. They've had little ones, like 1 percent which is pennies to them," Valencia said.

Valencia said she is frustrated about a comment YISD Board President Patricia McClean made last week. "She would not be voting on this because she doesn't see the connection between ESPs and the students, and that just floored me," Valencia said.

Employees are frustrated and say that the district is treating support personnel as if they are not part of anything.

KFOX14 asked YISD's attorney if it was legal to make a motion and vote on it when it was not originally on the agenda, and the attorney said he thinks it was legal. The attorney said it was close enough to what was being discussed and was non-binding. He said any action on raises will be voted on again in the future.


YISD denies resolution to increase wages for certain employees
Updated: Wednesday, December 10, 2014 | Bill Melugin
On Wednesday, Dec. 10, 2014, YTA President Arlinda Valencia and ESP Representative Leonor Terrazas gave the following presentation at the YISD Board Meeting. Their speech was to encourage the board to vote favorably with passing a resolution that would increase the hourly base salary for all district paraprofessionals and ancillary personnel.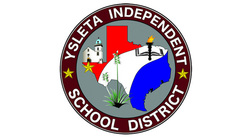 YISD superintendent wants to bring district 'into the 21st century'
Updated: Wednesday, January 7, 2015 | Joshua Zuber

EL PASO, Texas –Ysleta Independent School District officials claim the district's facilities face a multimillion dollar problem: the need to repair or rebuild many of its aging buildings and figure out how to efficiently run some over and under capacity schools.

Those are the main reasons the district needs so much money to repair or even rebuild many of its school buildings.

The Pre-K/Alternative schools are well above capacity while a number of middle schools are well below. Overall, there are some 17,000 unfilled student seats within district walls.

The price tag, according the engineering firm, the Jacobs Engineering Group, is around $303 million.
For that figure and all the information presented Wednesday, the district paid around $480,000 for the study, according to its superintendent, Dr. Xavier De La Torre.

By February, De La Torre will present his ideas to those in the district and then likely issue a vote for a bond during the May 9 elections.

Already he's made it clear that his preference is for new construction.

"The idea is those moneys, those resources, that we would otherwise invest in repairing schools, and start rebuilding our schools and introduce new construction district wide so that students have a 21st century learning environment," De La Torre said.

There was some opposition already to the plans presented. For example, there was an idea to consolidate Riverside Middle School into the high school.

Ana Duenez, who represents Riverside, didn't seem to like the idea and voiced her opinion several times.

---
EL PASO, Texas – The thought of putting Riverside High School and Middle School together is getting mixed reaction from the people KFOX 14 talked to in the Ysleta Independent School District learning community.

Some say they think the idea could work, while others say no way.

"A lot of people are going to say, 'I don't want my middle school student hanging out with a high school student,'" Arlinda Valencia, president of YISD Teacher's Association, said.

"I think it can work," Israel Fuentes, father of three students at YISD, said.

That idea of consolidating Riverside High School and Middle School was brought up Wednesday during a presentation at YISD headquarters by a firm hired by the Board of Trustees.

"This is just my personal feeling, and some others may share it, and that is putting middle school and high school students together may not be the best idea. Why? Because of the fact, the fact that high school and middle school…you may have a conflict there," Valencia said.

"I don't see no problem with it. They already work together, the high school and the middle school, with athletics," Fuentes said.

All of this talk comes after the Jacobs Engineering Group suggested that several schools be consolidated, repaired or repurposed.

That need comes from aging buildings and many schools being over or under-utilized.

The cost is estimated to be around $303 million, and a bond would likely need to be voted on by those in the YISD community in May. The YISD Teachers' Association president said she likes the idea but hopes the outreach by the district goes well.

"The last two bonds that they've tried to get constituents to vote on have failed because enough information was not given out to the community," Valencia said.

YISD's superintendent, Dr. Xavier De La Torre, said he will be making a presentation to the board and then during seven community forums, with his recommendations coupled with those from the Jacobs report by next month.

De La Torre said he will take the public's input at those meetings.

Firm to YISD: Think about merging Riverside High School and Middle School
Updated: Thursday, January 8, 2015 | By: Joshua Zuber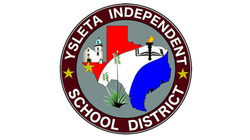 YISD to hold community meetings on possible school consolidation
Updated: Monday, January 12, 2015 | By: Crystal Price

EL PASO, Texas -- Some tough decisions could be ahead for the Ysleta Independent School District, after a new report shows declining enrollment could leave them short of the needed funds to repair aging buildings in the district.

On Monday night, the district will hold a community meeting at Ysleta High School to discuss a new report done by the Jacobs Engineering Firm.

The report talks about maintaining aging facilities and recommendations for consolidations and possible closures.

The report suggests consolidating Riverside high and Riverside middle school into one school.

The district has 17,000 empty seats and is operating 72 percent under capacity with 14 more schools than necessary.

Superintendent Xavier De La Torre said that it is likely certain schools will have to be consolidated.

At Monday's meeting, De La Torrewill talk about his ideas for consolidation and why he says it is necessary.

"The question becomes do you invest $10, $15 or $20 million in a school that is at current 30 percent utilization, or would it make better sense to consolidate two schools that are geographically located in the same neighborhood and then take those monies to improve those schools too in this case build new schools or remodernize existing schools," De La Torre said.

The meeting starts at 6 p.m. at Ysleta High School.

De La Torre said the feedback he receives will have an impact on his final plan that will be submitted to the board next month.


---
CREEED pledges $1M for local education programs, scholarships
Pilar Arias
,
pilar.arias@kvia.com
EL PASO, Texas - One million dollars is coming to El Paso school districts.
The Council for Regional Economic Expansion and Educational Development President Richard Castro announced the pledge Wednesday morning to fund programs for students and teachers. CREEED, as it's better known, is looking to increase the number of local college grads.
Superintendents from El Paso Independent School District, Ysleta Independent School District and Canutillo Independent School District spoke at the event, as well as University of Texas at El Paso President Diana Natalicio.
"With this coming in and they're saying they're going to help teachers get their master's to teach dual credit, I am thrilled about it," Ysleta Teachers Association President Arlinda Valencia said.
In Texas, educators must have a master's degree in the topic they teach as dual credit to high-schoolers. When students are in dual credit classes, they earn the requirements to get their high school diplomas and college credits at the same time.
"A lot of kids are getting dual credit and going into college with 18 hours, 20 hours," Valencia said. She said along with getting a head start, students earn the credit hours towards an associate or bachelor's degree for much less cost. This is often because school districts cover the costs of the higher education exams.
Along with the scholarships for teachers, CREEED also announced investments in science, technology, engineering and math programs for local schools.
The five programs coming to local schools are: Girls Who Code, STEM accelerator, New Tech Network, Advise Texas and Young Leader Forum. All programs either focus on STEM, enrolling students in college or youth leadership.
The plan as to how money will be allocated is still being talked out between CREEED and school district superintendents.

October 6, 2014

Candelaria represents NEA on national panelTSTA President Noel Candelaria was a panelist on "Early Childhood Education: Why Universal Pre-K Makes Sense for America" at the Congressional Hispanic Caucus Institute's Public Policy Conference in Washington, D.C., Sept. 20.

He joined Reps. Raul Grijalva of Arizona and Pedro Pierluisi of Puerto Rico, Libby Doggett of the U.S. Department of Education, Ana Gallegos of Tucson UISD, and Dr. Ana Maria Garcia Blanco of the Instituto Nueva Escuela in Puerto Rico.

"It was a great opportunity to talk about the overwhelming need to provide access to Pre-K for all 3-4 year olds, especially in our neediest communities, to eradicate the school-to-prison pipeline," he said. "A lot of great data was shared regarding the need to ensure adequate funding for quality programs that offer full day Pre-K with small class sizes; certified teachers with adequate professional development as early childhood specialists; and the need to do away with the punitive overemphasis of testing that is robbing children of learning — a toxic environment that goes against everything we know about children's brain development. I also spoke about Race to the Top funding for Pre-K that creates a system of winners and losers, when we cannot afford to lose one blessed child to inadequate funding."


---
YTA President sets the record straight after YISD Board President makes false allegations.

Response to Editorial

YTA wishes to express its support with the statements made from the editorial board of the El Paso Times: Ysleta Board must improve its behavior. Furthermore, YTA strongly upholds its position that the school board "should be working for our kids because we all want our students and our children to succeed."

Editorial: Ysleta board must improve its behavior
El Paso Times Editorial Board
Posted: 08/07/2014 12:00:00 AM MDT

Ysleta Independent School District patrons must be having an awful sense of déjà vu after a school board meeting Monday degenerated into angry shouts and accusations.

The YISD board historically has been riven by factionalism, to the point that the Texas Education Agency twice has had to take control of the district because of governance failures. Things have been calm, by Ysleta standards, for the past decade; but in recent months those nasty divisions have again resurfaced.

Monday's special meeting, called by the board minority to have a no-confidence vote in the board majority's leadership, quickly degenerated into a shouting match. It was a shameful spectacle by a group of people who have great control over the future of children.

When the meeting ended, nothing had changed. In 4-3 votes, the board voted to keep current leadership and retain the board's legal counsel.

The board majority is made up of trustees Paul Pearson, Deby Lewis, Marty Reyes and board President Patricia Torres McLean; the minority is trustees Shane Haggerty, Ana Dueñez and Connie Woodruff.

A number of factors have deepened the divide, including a feeling by the minority that the majority is running roughshod over them; months of wasteful spending and distraction by the board majority to fight a new transparency law; and an ill-advised leak investigation ordered by Superintendent Xavier De La Torre into who provided legal billing information to KFOX-TV.

This is more than another "there they go again" moment for the Ysleta board. As De La Torre said Monday night, Ysleta ISD is at a critical juncture.

"We are starting school very soon and we've got some challenges. Everyone knows that Ysleta has declining enrollment and the need for resources to modernize our building facilities. We need to work hard as a cohesive, high-performing governance body."

YISD may soon ask its community to do two very difficult things — close schools, and at the same time invest tens of millions of dollars in refurbishing existing facilities. To be successful, the board, administration, staff and unions will have to show a degree of unity and focus that has been absent from the district.

The board must take the lead on unity. So much of the infighting has been over relatively petty matters.

Currently, the majority holds all three leadership spots on the board — president, vice president and secretary. Wisdom would dictate giving one of those leadership spots to the minority, but wisdom seems to be in short supply.

If the board members truly care about the future of the district — and we believe they do — they must change the tone, quickly. Disagreement is healthy, but disrespect is not.

Bring in some outside help, if needed, to build trust and improve behavior.

If the board doesn't take these steps, it will be on a familiar path to state intervention in governance of YISD. That is in no one's interest.




Ysleta Teachers Association Calls on YISD School Board to Work Together for Our Students

After recent events, I felt the need to send a strong message to the YISD Board of Trustees.

"Ysleta parents and teachers expect our School Board to put our students first.

"Instead of working together for our kids, some school board members have resorted to attacking others, setting a bad example for the students we work with every day in our classrooms and on our campuses.

"Instead of fighting each other, our school board should be working together for our kids. That's what parents want and that's what the Ysleta Teachers Association wants, because we all want our students and our children to succeed. When grownups on the school board get distracted from that mission and make wild and irresponsible accusations, our kids pay the price.

"Ysleta Teachers Association members work every day to teach our kids and give them a healthy learning environment. Some of us make voluntary contributions to a political action committee – separate from our dues - that are used to support school board candidates. We get involved because we work here, we live here, and our neighborhood schools matter too much for us to sit on the sidelines.

"All we expect from our school board is the same level of commitment we have to our students and our community."


YSLETA TEACHERS ASSOCIATION
President, Arlinda Valencia


Ysleta Teachers Association calls for cooperation among YISD board members
By Alex Hinojosa / El Paso Times
Posted: 08/05/2014 10:50:25 PM MDT

The Ysleta Teachers Association is asking Ysleta Independent School District trustees to work together after a heated meeting Monday that resulted in trustees shouting at one another.

"Instead of working together for our kids, some school board members have resorted to attacking others, setting a bad example for the students we work with every day in our classrooms and on our campuses," said Arlinda Valencia, president of the association. "Instead of fighting each other, our school board should be working together for our kids. That's what parents want and that's what the Ysleta Teachers Association wants, because we all want our students and our children to succeed. When grown-ups on the school board get distracted from that mission and make wild and irresponsible accusations, our kids pay the price."

Monday's meeting was called by the district minority, which is comprised of trustees Shane Haggerty, Ana Dueñez, and Connie Woodruff.

During the meeting, trustees bickered and shouted allegations against each other as they argued about a possible change in leadership, legal counsel and a district investigation into leaked invoices.

In a 4-3 vote, trustees voted to keep Patricia McLean as president, Marty Reyes as secretary, and Paul Pearson as vice president. McLean, Reyes, Pearson and Trustee Deby Lewis voted in favor of the current leadership, while Haggerty, Dueñez and Woodruff voted against it.

The heated discussion from trustees sparked concerns from residents who attended the meeting and warned board members that the consequences of their behavior could mirror that of the 2000 school board. In 2000, constant infighting resulted in the appointment of a monitor from the Texas Education Agency.

Valencia said the board's 4-3 decision to keep the same trustees as officers might have deepened the division among board members.

"Nothing was settled last night," Valencia said. "The TEA may need to come in to do so."

The TEA has not been contacted by the district and Superintendent Xavier De La Torre said he doesn't believe a TEA monitor is needed to address the board's issues.

"A TEA master for the Ysleta Independent School District would be premature and an overreaction to a very manageable situation," De La Torre said.

DeEtta Culbertson, spokeswoman for the TEA, said in order to appoint a conservator or a monitor, the situation has to become very dysfunctional. In addition, evidence must show that the actions a board takes are violations of state or federal laws and policies that negatively impact student learning.

"Usually when there is substantial reason and evidence that the board and/or district staff are not meeting a certain level of standards," Culbertson said. "It's hard to quantify because different circumstances can require different actions. ... Oftentimes, these matters tend to fall under 'local control' issues."

During Monday's meeting, McLean said she had made countless efforts to unite the board.

"We have worked with consultants, various consultants, and had team building on numerous occasions," McLean said. "I have also attended trainings regarding these issues. All my efforts have been futile as this situation is politically driven."

McLean alleged that the decision to call Monday's meeting by Haggerty, Woodruff and Dueñez was politically motivated because they received campaign contributions from the Ysleta Teachers Association.

Of the three, only Dueñez and Woodruff received campaign contributions for the May 2013 election from the YTA, according to campaign reports.

Haggerty said McLean's allegations were "more than offensive" and her attempts to unite the board were not "futile," they were "nonexistent."

"You haven't reached out to us," Haggerty said. "To say that I put teachers before students is garbage. What's the best tool for a student? A great teacher. You said we need a first rate education for our students. What's on my agenda — my two sons — to make sure they are receiving a first-rate education."

Ysleta district officials said that the board received team-building training June 24. Another training session that covered parliamentary procedures for board meetings and ethics took place July 28.

"These trainings are typical board trainings that are required to meet trustee's continuing education requirements by the State Board of Education," said Patricia Ayala, spokeswoman for the district.

Culbertson added that voters, residents and parents of a district are the ones who can most effectively impact change in their school board's leadership through voting. The next election for YISD will be in May.





YISD board president takes swipe at media, defends use of taxpayer money to fight state law
Updated: Tuesday, August 5 2014, 09:52 PM MDT

By: Bill Melugin
KFOX14

EL PASO, Texas - The president of the Ysleta Independent School District took a swipe at KFOX14 and the El Paso Times, and defended her use of taxpayer money to fight House Bill 343 after a special meeting Monday.

HB 343 requires school board trustees in El Paso County to file financial statements.

A KFOX14 investigative report revealed YISD spent more than $30,000 fighting the law within the last year and paid attorneys a rate of up to $225 per hour for consultation. A report from KFOX14's media partner, The El Paso Times, revealed the same thing.

"I think it was dishonest and written up in the newspaper that the school district had spent an enormous amount of money," YISD board president Patricia McLean said.

It was the first time KFOX14 had received a response from McLean regarding the reports. Previous calls to McLean were never returned and a district spokesperson told KFOX14 she was unavailable for interviews on previous occasions.

McLean accused KFOX14 and the Times of picking and choosing what numbers to report after both news outlets received invoices through an open records request detailing how much taxpayer money YISD had spent fighting the law.

"It's like if you went to the grocery store, and got one total bill and you said how much did you spend on chicken? And you add up all those totals and that's what you all did," she said.

Any legal services not having to do with HB 343 were redacted and blacked out on the invoices KFOX14 received from YISD and were not counted in the total.

After explaining this, KFOX14 asked McLean if she stood by her comment that the media reporting was dishonest.

"Yes," she replied.

McLean alleged that the media had the numbers wrong, but admitted she didn't know the numbers herself.

"There was no way to tell, for me, from those bills, how much was spent on HB 343," she said.

McLean also explained her reasoning for the use of taxpayer money to fund her fight against HB 343.

"Those financial statements are not going to stop any of this corruption," she said. "Nobody that is going to be doing any corruption is going to put it on their financial statement. They're not going to put it on their financial statement that they're getting a bribe.

She also said the law would make it more difficult to recruit qualified trustees to the district.

"We are not going to attract people from the community who are willing to do this job, as a volunteer for free and then have to fill out a financial statement," McLean said. "They're not going to come, we're not going to get the qualify people to be board members."

The YISD board spent Monday evening shouting at each other and arguing about the bill, but eventually voted to not spend anymore district money to fight it.

McLean also blamed the district's woes on the board minority, which consists of Shane Haggerty, Connie Woodruff and Ana Duenez. She accused them of doing the bidding of the Ysleta Teacher's Association and said Monday night's heated meeting was the result of their political agenda.

"She made some wild, wild accusations," said Arlinda Valencia, president of the YTA. "All I have to say is I do strongly believe we have a dysfunctional board and I think that the leadership of the board is at fault here."

After Monday night's meeting, people in attendance could be heard shouting "TEA" to the board, referring to the year 2000 when a Texas Education Agency monitor had to be placed in the district because of infighting and a permanent 4-3 split vote similar to the current situation in YISD.

KFOX14 asked the TEA when they determine a monitor is needed.

"When there is substantial reason, and evidence that the board and/or district staff are not meeting a certain level of standards," said TEA spokeswoman DeEtta Culbertson. "It's hard to quantify because different circumstances can require different actions. Plus we need to be sure that the actions are violations or circumventions of state or federal law/policies. Often times these matters tend to fall under local control issues."

Culbertson also told KFOX14 the community must vote in different trustees if they want to see a stop to a split vote.


Shouting, personal attacks during YISD special board meeting

Updated: Monday, August 4 2014, 09:56 PM MDT
By: Bill Melugin
KFOX14
UPDATE:
UPDATE: The YISD board majority voted 4-3 to keep Patricia McLean as board president, and to keep the same legal counsel the district had been using.
Trustees shouted at each other, called each other liars, and made personal attacks during what was the most volatile school board meeting in the area in quite some time.
McLean defended the use of taxpayer money to fight House Bill 343, and said KFOX14's reporting of the invoices was "dishonest". She also compared it to shopping for chicken in a supermarket and having a grocery list.
"It was unfortunate that we had to have this meeting," she said. "I'm glad with the results, I wish we wouldn't have had to expend the time and effort of our superintendent and staff.
When asked for her thoughts about trustees wanting to remove her, she replied, "I don't have any thoughts, they have their own agenda."
Ysleta ISD Superintendent Xavier De La Torre called the heated arguments during the meeting distracting.
"It was expected, I know all seven of them believe in what they believe in very passionately, you have to respect that, it's part of the democratic process."
McLean and the board majority defended YISD's high legal spending compared to other school districts because "their lawyers win cases".
EL PASO, Texas - An Ysleta Independent School District trustee will call for a change in board leadership and legal counsel at a special meeting Monday night.
Trustee Shane Haggerty says the climate on the YISD board has become uncomfortable, and that a KFOX14 investigative report showed the board majority has been reckless with district money.
Haggerty has placed two items on Monday night's agenda, one of which is to hold a vote to replace board president Patricia McLean with trustee Deby Lewis, and the other is to vote stop using the services of the firm Scott, Hulse, Marshall, Feuille, Finger for district legal services.
"We're there to make sure the district has the best leadership it can have, with the current leadership it's not happening," Haggerty says.
In June, KFOX14 received a legal invoice from a source showing YISD had spent thousands of dollars fighting a state law (HB 343) that required them to file financial statements. After YISD learned we had obtained the document, the district hired a private investigator at a rate of $75 per hour to try and find out who gave the invoice to KFOX14.
(Original report can be found here)
http://www.kfoxtv.com/news/features/top-stories/stories/invoices-say-yisd-trustees-spent-33000-taxpayer-money-fighting-transparency-law-5357.shtml#.U-AN2aPnaUk
"They found it to be inconclusive, so once again we spent tax dollars where we shouldn't have," Haggerty said.
Through open records requests, KFOX14 learned how much each district spent in legal fees between April 1, 2011, and April 1, 2014.
1) EPISD - $2,980,234
2) YISD - $2,826,864
3) Socorro ISD - $775,139
4) Clint ISD - $565,283
5) Canutillo ISD- $424,937
6) Tornillo ISD- $243,809
7) San Elizario ISD- $131,478
8) Fabens ISD- $82,124
KFOX14 also obtained documents that show between 2011 and 2013, YISD paid the firm Scott, Hulse, Marshall, Feuille, Finger $1,488,673 in district money for legal services.
Haggerty wants to cut ties with that firm.
"The attorney fees are probably my biggest area of concern tonight," he said. "The fact is we are spending $2.8 million on the last three years where EPISD, with all of their legal troubles and everything that happened, is spending $2.9 million, and they have 20,000 kids more than we do. The district right across the street, Socorro ISD, has the same number of kids we do, they're spending less than $800,000, something's going on, I don't think we are being good stewards of our tax dollars."
At Monday's meeting, Haggerty will propose an action item to hold a board election to replace the board president, vice-president, and secretary, and to give the Hulse law firm a notice of intent to discontinue legal services.
"Honestly, the board is split, the minority feels they don't have a voice," Haggerty said. "There's been a real uncomfortable air in board meetings. According to the Texas education code, the president is there to facilitate the meeting, and our president seems to take extra authority, she seems to perpetuate chaos instead of trying to get the board to work together as a cohesive unit."
Haggerty said the YISD board majority needs to remember they serve the students and the taxpayers, not themselves. He has nominated fellow trustee Deby Lewis as an ideal candidate to replace McLean as YISD board president.
"I think Deby Lewis is the best choice for president, she's the one who's really made the effort to cross the bridge from the majority to the minority and work with the board as a whole," he said.
Haggerty told KFOX14 he hopes to see a change after Monday's meeting, but he's not expecting to.
The meeting starts at 6 p.m., and KFOX14 will have a crew in attendance.
Editorial: YISD facing tough choices on schools
El Paso Times Editorial Board
Posted: 07/13/2014 12:00:00 AM MDT

The Ysleta Independent School District is taking the correct approach in dealing with two big issues — declining enrollment and aging facilities.

The district spent about $570,000 on studies that looked at demographic trends and facilities needs. Those studies provided specifics to two well-known issues: the student population in the land-locked district has declined in recent years and will continue to do so; and decades-old buildings are in need of millions of dollars in repairs.

Put simply: YISD has far more classrooms and schools than it can fill with students, and fixing up existing schools will cost close to a quarter-billion dollars in the next five years.

None of this will be a popular message for district parents and taxpayers.

But YISD, under the leadership of new Superintendent Xavier De La Torre, deserves credit for taking the right way to identify challenges. The demographic and facilities studies have given the district the information it needs to make decisions going forward.

Obviously, some tough choices need to be made.

"I think it would be premature to arrive at that kind of recommendation or conclusion," De La Torre said of the possibility of closing or consolidating schools. "I think they (the board) need a chance to consider all the options. But it appears that in some areas there are some schools that are far below their capacity and that would require significant resources to remodernize or even rebuild in some cases."

The school board is in a very difficult position. They most likely will have to ask voters to approve a bond issue to repair some schools, while at the same time proposing to close or consolidate other schools.

That will be a tough sell. But it's a conversation that must take place, because the status quo — educating thousands of students in partially empty, decaying buildings — isn't sustainable.

To have such a conversation, the YISD community will have to have trust and confidence in the administration and school board. And that will be a challenge, particularly with the school board.

The board has been deeply divided, with a four-person majority and a three-person minority frequently contentious.

The board majority wasted tens of thousands of dollars on a silly, misguided effort to resist a new state law that requires El Paso County school trustees to file the same minimal financial disclosure required of other elected and appointed officials in Texas. That sort of petty wastefulness will not be forgotten as the board talks of the need for budget savings and shared sacrifice.

But it's not too late. De La Torre is working to build relationships with the Ysleta Teacher Association, which have long been strained. He recognizes that unity will be needed for the difficult tasks ahead.

The school board should heed that lesson.