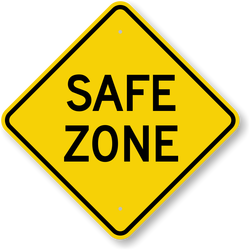 Ysleta Teachers Association had a great night at the Ysleta Independent School Board meeting on April 12, 2017. Ysleta ISD Board of Trustees voted unanimously on the resolution that establishes YISD School District as a Safe Zone.
The resolution declares the YISD District is now a Safe Zone for its students; henceforth, the District is now a place for students to learn, to thrive, seek assistance, information, and support related to any immigration law enforcement entity that may interfere with their learning experience. YISD will continue to advocate for and all students as full members of our district and its community.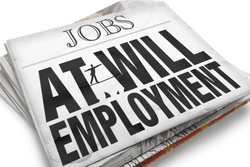 At the same meeting, all YISD at-will employees experienced an overdue victory. The District voted unanimously to change YISD Policy DCD to include that all at-will employees will have an exact course of action before termination. Through a careful review process, the Superintendent and his/her designees intend to maintain objectivity, fairness, and consistency in the Coaching for Excellence process. The District's values of honesty, ethical behavior, and mutual respect should guide the content and handling of an at-will employee situations and actions. Policy DCD will establish uniform best practices among supervisors and allow all employees the opportunity to improve their behavior or performance, and reduce employee turnover. This progressive process will provide a uniform disciplinary model to address employee behavior through encouragement, counseling, direction, and documentation. Progressive documentation affords the employee the opportunity to improve performance and behavioral deficiencies before being terminated.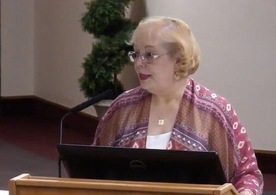 The highlight of Wednesday night's meeting, however, was YTA President Arlinda Valencia's salary presentation for 2017-2018. In her proposal, she asked for a 2.5% across the board salary increase, and a 1% stipend during winter break: her total request is a 3.5% for all salary employees. If granted, this would be the highest across the board salary increase in several years. The district board of trustees has until May to decide how they will compensate their employees. YTA President Arlinda Valencia is ready and willing to negotiate with YISD to ensure the fairest compensation plan for its members. More news coming in May!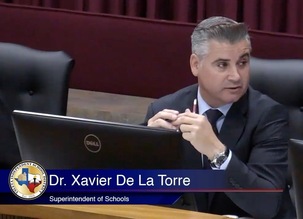 On another note, the YISD Board of Trustees renewed Superintendent Dr. Xavier De La Torre contract. The Ysleta Teachers Association is in total agreement with this decision for the fact that Dr. De La Torre has defied what our district has come to expect from its leaders. Gone are the days where detachment, resentment, and oftentimes fear crippled the morale of our schools. Dr. De La Torre has been instrumental in changing the perception that employees have of their leaders. He treats employees as human beings and in turn employees see him in the same light. The change he has brought to the district has inspired a new working relationship between central office and campus personnel. YTA President Arlinda Valencia can personally attest to the dynamic, innovative, and insightful character of Dr. De La Torre. After fifteen years of adversarial relationships—with several superintendents--the association, members of the district and YTA President Arlinda Valencia have found in Dr. De La Torre a leader whose guidance and collaborative efforts have created a united alliance.